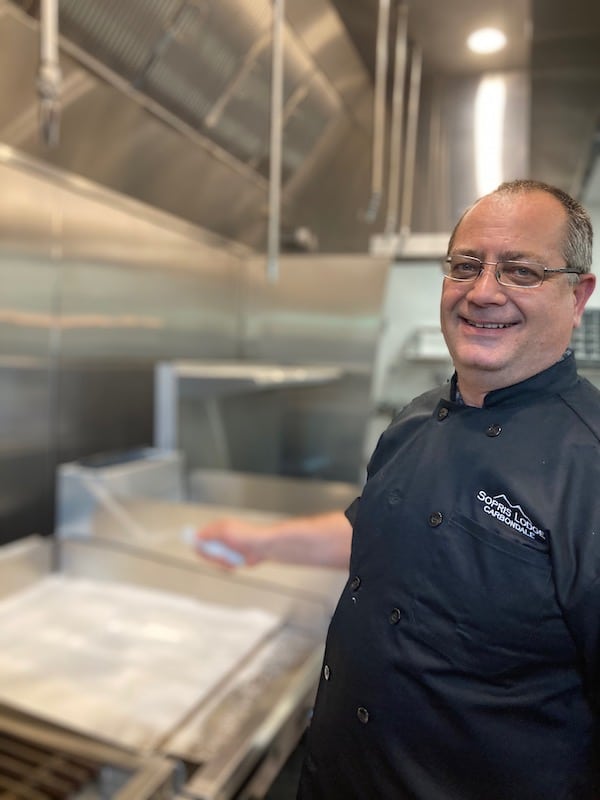 Brett Allais loves food; it's in his DNA. Born in South Africa, his grandfather was a professional chef, and he fondly recalls baking with his mother at a young age. Named the new Director of Culinary Services at Sopris Lodge at Carbondale, Chef Brett brings a wealth of international culinary knowledge and skills to the table.
French-trained, Chef Brett dabbles in six styles of cuisine and always works from scratch. He enjoys infusing flavors and creates "rustic-fusion cuisine." His goal is simple: to serve home-cooked dishes that make senior residents feel comfortable and bring back memories, but that contain surprises in the flavor.
Operating like a stylish hotel, Sopris Lodge will host three dining rooms and a bistro serving an all-day menu. Offering healthy, gourmet meals like chicken cacciatore, salmon with an almond crust and chicken cordon bleu, residents will enjoy an authentic restaurant-style dining experience that caters to their tastes and dietary needs/preferences. To liven up his dishes, Chef Brett will use fresh herbs and homegrown vegetables from Sopris' on-site greenhouse. He also plans to host food-related activities like bread making and recipe exchanging to engage residents.
Chef Brett is busy compiling menus and testing recipes. In fact, he's perfected a traditional South African chutney that will be unique to Sopris' menu. This is one of the many surprises that Chef Brett has in store for our residents.
Sopris Lodge at Carbondale offers residents access to restaurant-style dining featuring healthy, chef-prepared meals. Give us a call at 970-876-6008 today to learn more about our exciting new community and reserve your spot at Chef Brett's table!