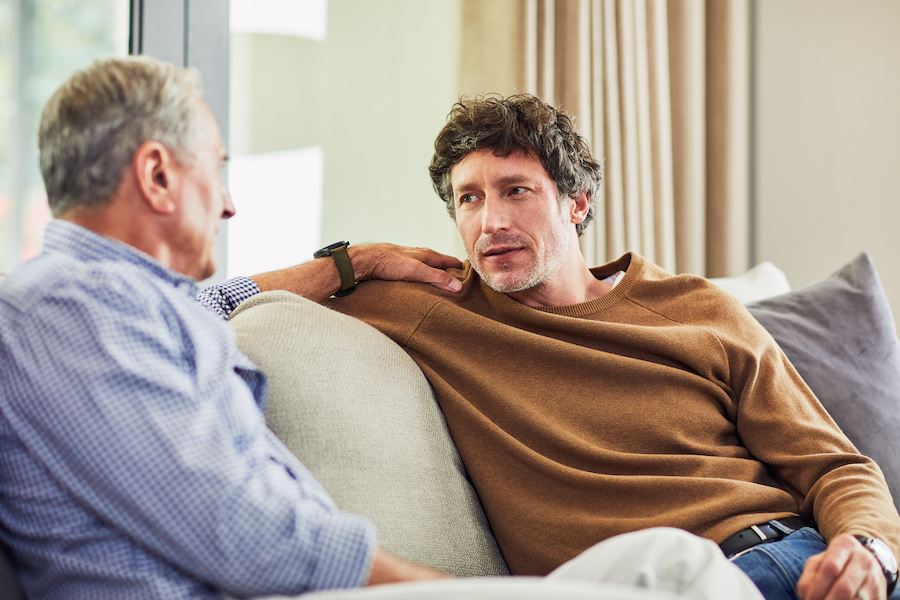 A healthy, collaborative conversation between aging parents and adult children about senior living options begins with everyone sitting down at the table, talking about quality of life issues, learning about different types of senior communities, exploring the lifestyles offered by each — and doing it together.
A good senior living community provides care when needed, a vibrant social calendar, a sense of encouraging both independence and peace of mind, ample opportunity to socialize with peers, more time spent enjoying life, and less time on home maintenance.
If you are considering a conversation about a move, these steps will help you start the conversation off on the right foot.
Evaluate the Situation
Changes in older adults' health needs, mobility, or cognition can impact their personal safety and their ability to handle household responsibilities. If this is the case, a move to senior living could be a good solution for everyone.
Prepare for the Conversation
During your conversation, have as much relevant information on hand as you can, like which communities have apartments available, whether all-inclusive pricing options exist, and which communities can fulfill certain care needs.
Involve Everyone
Always follow the parents' lead in the conversation! While adult children may recognize signs it's time for a move, it's essential that everyone be on board as much as possible. Ideally, both adult children and their parents can have a say in the final decision, which will ultimately make everyone feel more secure.
Offer Help to Decide
Adult children and their parents should work together to make a pros and cons list for moving versus staying at home; this may help put things in perspective financially, practically, and emotionally. Together, you can discuss priorities and explore a range of communities while identifying options and benefits.
Visit Communities Together
Visiting a senior living community together is a key part of the decision process. Explore different options in person and get a feel for what life is like. If the older adult has a friend in senior living, try setting up a visit with them, or contact a community to book a personal tour.
When having this conversation, be sure to gather all the necessary facts and information about communities of interest and think of the additional points you want to know more about. And most of all, be sure to visit a variety of senior living communities in person!
At Sopris Lodge at Carbondale, we help families find the best living situation to meet their loved one's needs. Call 970-251-1708 or contact us online if you have questions about assisted living or memory care or would like to schedule a personalized tour.