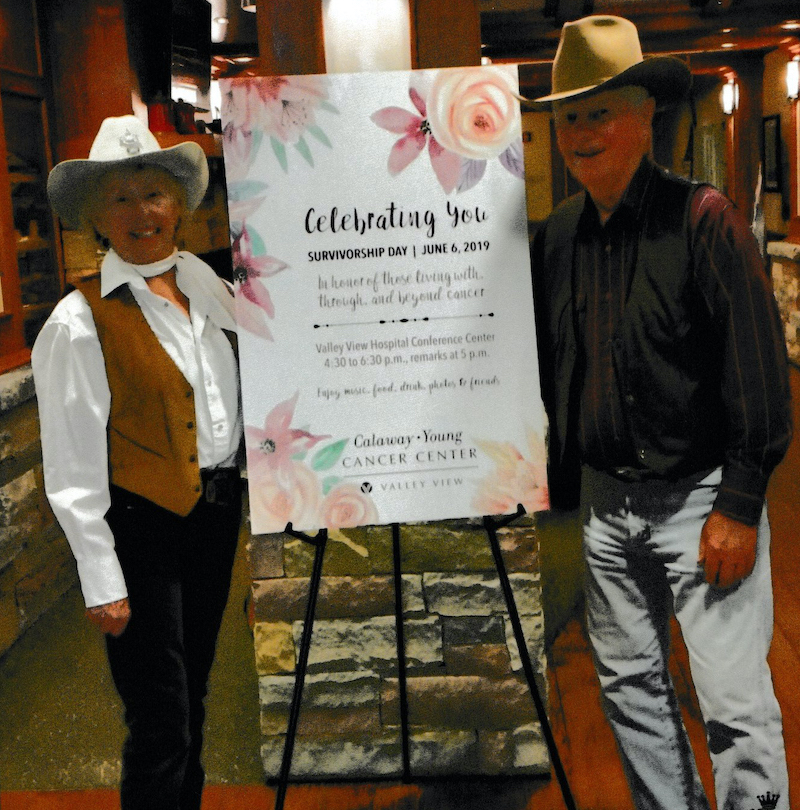 JoAnne "Jo" and Edward Anderson are a Colorado-based couple who've reserved one of the independent living apartments at Sopris Lodge at Carbondale. These new residents will be a great addition to the Sopris family.
Fifteen years ago, when the Andersons moved to the Ranch at Roaring Fork, they felt like they had "died and gone to heaven!" Coming from Tucson, Arizona, where they spent 45 years working in education and raising their two daughters, they were drawn to the area's natural beauty, access to outdoor amenities and friendly locals.
They were surprised to discover that unlike Arizona, where senior living communities were plentiful, there were no local options for senior housing. This prompted Jo—an active member of the town's Senior Matters board—to start a coalition and advocate for a senior living community in Carbondale. Jo gave speeches in support of the project at packed town council meetings as plans moved through the approval process.
The Andersons think Carbondale is a wonderful environment for a senior living community and a fabulous location within walking distance of great restaurants, the Recreation and Community Center, stores, arts venues and hiking trails. It's also conveniently located near some of the Andersons' favorite passions: Edward, a former teacher and administrator at the Arizona State School for the Deaf and Blind, is an avid fly fisherman, while Jo, a former high school business teacher and entrepreneur turned yodeler/country-western singer, loves performing on stage. In fact, she hopes to bring her one-woman show to Sopris Lodge to share with her new neighbors.
The Andersons visit Sopris Lodge weekly and have watched the community take shape from the beginning, which they say has been healthy for them both emotionally and psychologically. They've also spent the last few months downsizing their four-bedroom home and taking time to say goodbye to their household belongings in preparation for their next move.
"We're so blessed that we have the option to make this decision to move to Sopris Lodge for ourselves," said Jo. "With friends and family who have moved to independent living communities, we found that you really become family. You can live with dignity for the rest of your life and that is critical to feel secure. It's like living on a cruise ship that never leaves the dock. Everything is provided — you just have to be happy."
At Sopris Lodge at Carbondale, we're committed to helping our residents live well and age well. Give us a call at 970-876-6008 today to learn more about what our exciting new community can offer you!