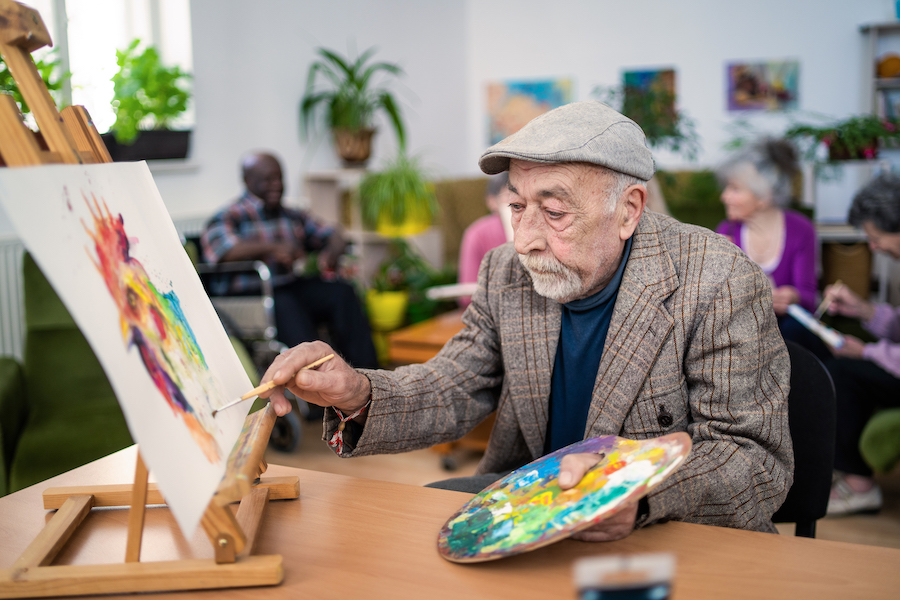 What is assisted living? At senior living communities like Sopris Lodge at Carbondale, assisted living offers a variety of housing options and personalized supportive services designed to help seniors thrive independently, along with access to safe, comfortable surroundings, friendly peers and caring team members, healthy, chef-prepared meals, and a schedule of stimulating events and activities.
Seniors who receive this level of care can communicate their needs but typically require help with activities of daily living such as bathing, dressing, medication management, mobility, cooking, or cleaning.
Let's take some common misconceptions about assisted living and debunk them one by one.
Myth #1: I'll lose my independence
Assisted living residents don't typically need around-the-clock help, but at most senior living communities, services and amenities are available, if needed, to ensure residents enjoy a simplified, maintenance-free lifestyle. Sopris Lodge at Carbondale offers 23 private assisted living residences with access to household services for every need, including housekeeping, maintenance, laundry, and concierge services. Residents who prefer a break from the kitchen or need help with cooking have access to three nutritious, gourmet meals daily, served restaurant-style in our dining room. We also offer scheduled transportation to nearby points of interest and medical appointments so residents can venture off campus when desired.
Myth #2: Assisted living = Nursing home
Assisted living services are designed to keep seniors actively engaged for as long as possible while living as independently as possible. Assisted living services help residents—and their loved ones—have peace of mind knowing that professionally trained team members are on hand 24/7 if their health needs change.
Myth #3: I can't enjoy my favorite hobbies
Assisted living's hassle-free lifestyle allows seniors more time, energy, and freedom to exercise their independence and pursue the activities and interests they most enjoy. Most senior living communities offer an array of daily activities and opportunities for residents to socialize and engage like painting, playing board games, going to live musical performances, daily exercise, cooking classes, and educational forums. Sopris Lodge at Carbondale has an array of campus amenities, including a fitness room, library, and media center. Residents also enjoy our on-site greenhouse, hot tub, courtyard, patios, and outdoor dining areas.
Myth #4: I'll be lonely
Assisted living residents have access to communal spaces that encourage socialization and residents are invited to join groups and campus clubs to help them meet people, including peers and local service providers. At Sopris Lodge at Carbondale, we organize scheduled social events and have a robust activities calendar, providing plenty of opportunities for residents to make new connections with friends and neighbors.
Want to learn more about Sopris Lodge at Carbondale's supportive assisted living services? Give us a call at 970-876-6008 or schedule a tour online.