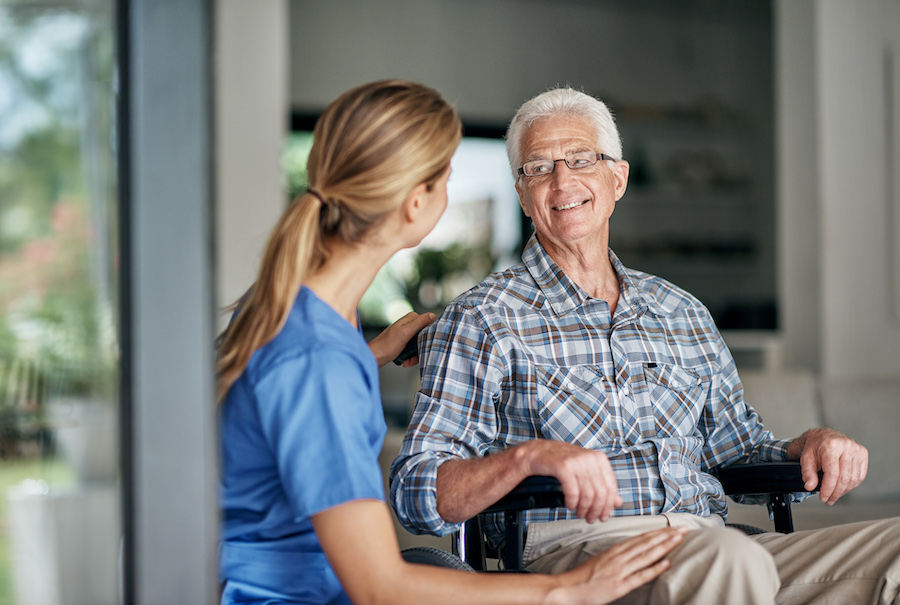 Caring for those living with Alzheimer's or other forms of dementia requires specialized training to understand how those individuals experience the world. As part of Sopris Lodge at Carbondale Senior Living's commitment to resident care and employee development, team members across departments completed an interactive dementia training program to help understand the challenges people living with cognitive impairment face.
The Virtual Dementia Tour® (VDT) program was created by P.K. Beville, founder of Second Wind Dreams, a nonprofit organization based in Roswell, Georgia. It is used in memory care communities and organizations worldwide to give caregivers, families, and health providers a better understanding of the physical and mental challenges faced by those living with memory loss. A VDT replicates common issues seniors encounter daily, including discomfort when walking or standing, loss of hand-eye coordination/dexterity, and glaucoma. Not only do older adults living with dementia deal with these age-related issues, but they may also be sensitive to loud noises and experience short and long-term memory loss.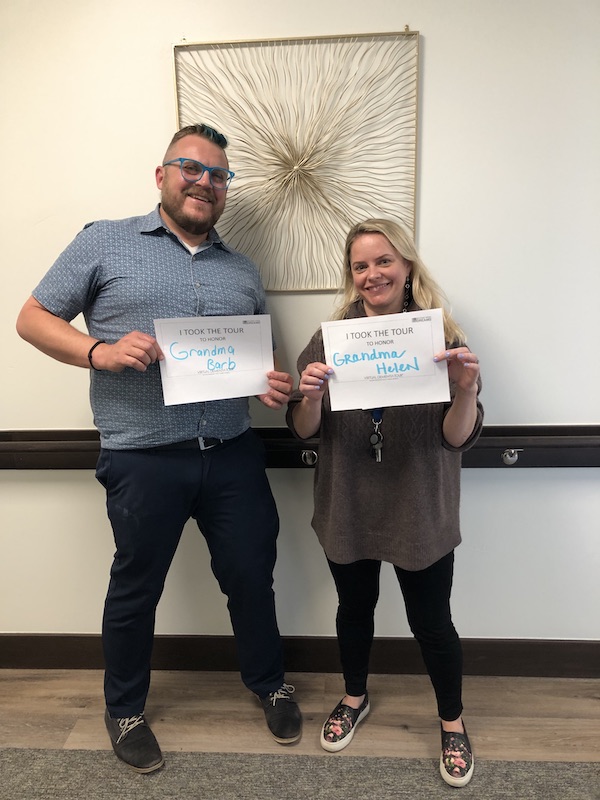 Sopris Lodge at Carbondale team members participating in the dementia sensitivity training program put on headphones that muffle hearing and intermittently play loud distracting noises like sirens or a telephone ringing. They also wore special glasses to distort their vision, large bulky gloves to inhibit their hands, and had a prickly device inserted in their shoes. With their hearing, vision, hands, and feet altered, team members tried to navigate a typical memory care residence and were asked to complete simple tasks like folding a towel or filling a glass with water.
After Sopris Lodge team members completed their virtual dementia tour, they met to discuss their experiences.
"Not seeing or hearing clearly and being startled by loud noises was disorienting and difficult to manage," said Marie Herr, director of sales and marketing at Sopris Lodge. "Most of us could not remember or complete the simple tasks given," she added.
According to Herr, loud noises like the alarm set to detect when a resident attempts to leave the memory care neighborhood unaccompanied or the noises of a busy kitchen can cause people with cognitive impairment to feel anxious and fearful. She said the VDT training was especially helpful for team members who may not work in the memory care community to understand how disruptive noise is for people living with Alzheimer's or dementia.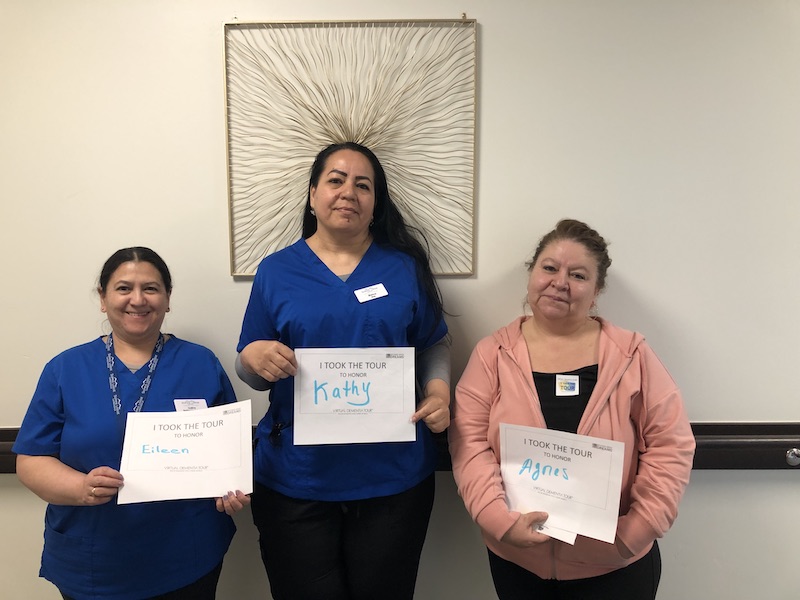 "The virtual dementia tour emphasized how the noise of daily life can be difficult for people living with dementia. It was an important reminder to always use a soothing and calm tone of voice, which can help memory care residents who may become anxious about what's happening around them," said Herr.
Our goal at Sopris Lodge is to be a resource for families and the local community as they explore their options in supporting a loved one with memory loss. That's why our retirement community invests in the latest technology, provides continuing education for employees, and offers programming opportunities with industry experts to help those searching for the best memory support program.
Sopris Lodge at Carbondale Senior Living offers memory care, assisted living and independent living, and respite care services. Call 970-876-6008 or visit soprislodge.com if you have questions about our memory care community or would like to speak with one of our dementia care experts.