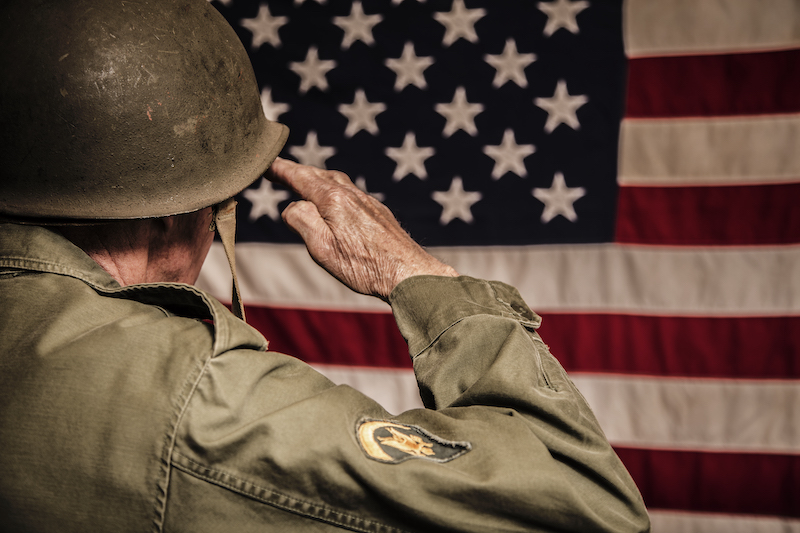 At Sopris Lodge at Carbondale, we know that our resident veterans have so much to teach us, whether they fought in World War II, the Vietnam or Korean War, served domestically or in the reserves, or were members of the Army, Navy, Air Force or Marines.
Veterans in general, but especially senior veterans, have so much to share, beyond heroic service and personal sacrifices they made for our country. Their stories offer perspective, their demeanors teach us respect, and their service and duty demonstrate what it means to be an honorable American and sacrificing for the good of many.
As we age, our health status can decline, our financial resources can diminish, and we can become isolated from our families, friends and others. Sadly, this is often no different for our veterans. It's just one more reason senior service members shouldn't go unnoticed or unappreciated, especially on Veterans Day.
Fortunately, Sopris Lodge is a veteran-proud senior living community that provides a safe, welcoming, and supportive environment where senior veterans can continue life's best experiences all year-round.
One way we honor and support our veteran residents every day is through regular meetings of our veterans' groups, which provide a social and emotional outlet for these residents with military backgrounds. We also host events so our veteran residents can get together to share their experiences and bond with fellow service members.
In addition, Sopris Lodge encourages veterans and surviving spouses to apply for the Veterans Administration's Aid and Attendance Benefits*, to significantly offset the cost of monthly rent for our assisted living or memory care services. We also strive to maintain ties with local veterans' organizations, so residents have a chance to give back to veterans in the community. For example, resident Dr. Jerry Alpern is a Korean war veteran, psychologist and published author who volunteers with Huts for Vets, an Aspen-based organization that hosts veterans and active service members for weekend wilderness trips.
This Veteran's Day, our team members will be thanking our veteran residents in numerous ways, from sitting down and listening to their stories, to decorating our hallways with American flags, to inviting residents' families to celebrate their loved ones' time in service. Happy Veterans Day!
Are you or someone you know a U.S. military veteran in search of a senior living community that honors your service every day? Visit Sopris Lodge at Carbondale to find out more about what our community offers veterans like you.
*Please note that Sopris Lodge cannot determine eligibility for Veterans' Benefits; only the Veterans Administration can determine an applicant's eligibility.